About Us
Premier Cement Ltd is fully operated by Irish Cement Ltd, Ireland's leading cement manufacturer for over seventy years.
From our terminal in Swansea we supply premium quality bulk and bagged cement products to our customers in the UK construction market.
The PCL Swansea terminal is located at Kings Dock, Swansea, SA1 8QT.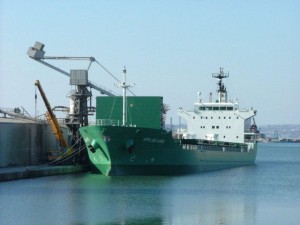 Our cements are produced using the most advanced, energy-efficient dry methods to the highest International standards. Our manufacturing facilities have adopted the International Quality Standards ISO 9001:2008 and ISO 14001:2004 which we use to continually improve our quality and environmental management systems. The company's cement products are independently tested and certified to the British Standard.
Dedicated marketing and after-sales advisory teams ensure technical support for our customers.
For our suppliers, all matters concerning accounts payable should be addressed to Premier Cement Ltd. c/o ISAC CRH, Chestnut House, Millennium Park, Oberstown, Naas, Co. Kildare, Ireland.
Premier Cement and Irish Cement are companies within the CRH Group – one of the world's leading building materials groups. For more information on Irish Cement please visit www.irishcement.ie.
Company Details
Premier Cement Limited
Registered No: NI 20766
Registered Office: 99 Kingsway, Dunmurry, Belfast BT17 9NU